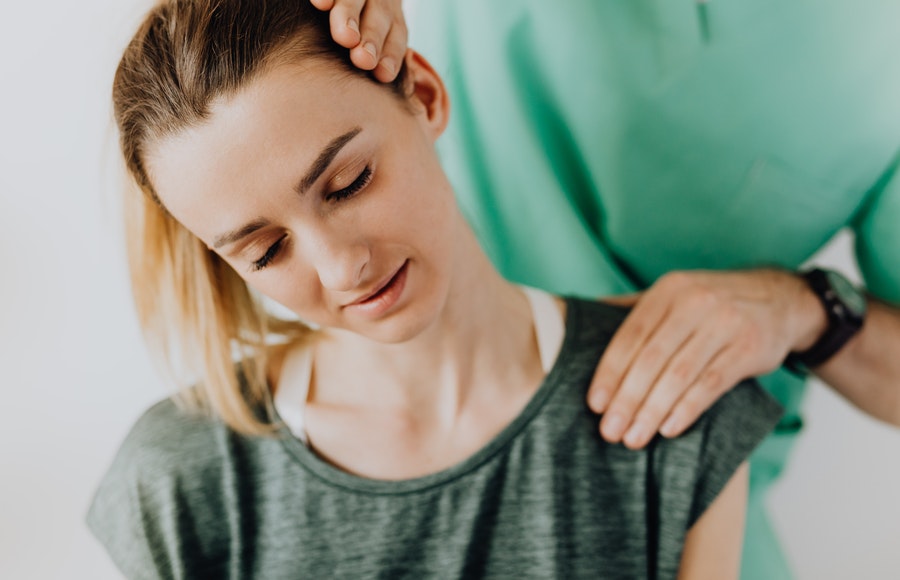 February 19, 2021
Living with chronic pain can be a nightmare of unproductive days and restless nights. It can be hard to focus on anything for long when you are constantly in pain. Whether the chronic pain you are suffering from is the result of an injury or a disease, it can have a significant negative impact on your life. It can affect your ability to do day-to-day tasks, enjoy quality time with your loved ones, and perform well at work.
One of the best things you can do when you're living with chronic pain, therefore, is to seek the help of a trusted and experienced physical therapist. Physical therapy is an important branch of medicine that seeks to treat injuries and diseases with exercise, massage, acupuncture, and other physical methods, instead of relying exclusively on drugs and surgery.
The use of physical therapy for pain management is both commonplace and quite widespread. Doctors often recommend physical therapy to accident victims who are suffering from acute or chronic pain. This is because physical therapy can play an important role in helping you regain mobility and reduce pain after a debilitating accident or injury.
If you are involved in a personal injury lawsuit, then your injury attorney may also be able to recommend a reliable physical therapist who will treat your injuries on a lien while the court case is underway. The California-based West Star Physical therapy Network (WSPTN), for instance, is very popular among personal injury attorneys for providing their clients with high-quality physical therapy on a lien. Many physical therapists across the country provide this kind of much-needed medical care to accident victims of all kinds.
Physical Therapy after an Accident
In the weeks and months after an accident, you might get so involved in various legal and financial issues that you forget to take proper care of your body, especially after you've finally been released from the hospital. This is why personal injury attorneys often recommend trusted physical therapists, who can help you regain mobility and manage pain, without putting a huge burden on your finances.
The best and most reliable physical therapy networks provide world-class medical care to accident victims while deferring their payment until the personal injury case has been settled in court. One such organization is the West Star Physical therapy Network, which provides various services including land and aquatic therapy, occupational therapy, acupuncture, and certified hand therapy.
Their restorative treatments and pain management therapy have helped thousands of people regain their independence and mobility after an accident. The most important factor, however, is that the patient does not have to pay for the physical therapy upfront. Instead, they can make the payment after the personal injury lawsuit is over and they have received the financial compensation they are owed. In this way, they can receive timely medical care without adding a further financial strain on themselves or their loved ones.
Pain Management through Physical Therapy
Physical therapy is used not only to treat pain but also to find its fundamental source. After all, how can you successfully manage pain if you don't understand what is causing it? Therefore, physical therapists are trained to search for and identify areas of muscular weakness or stiffness. These areas often put a strain on the injury, thus increasing the pain and discomfort you experience.
There are many types of exercises that physical therapists use to treat these areas of stiffness. These exercises not only help reduce pain, but they may also allow you to regain some or all of the mobility and independence that you lost after the accident. A physical therapy session geared towards pain management is usually a mix of strengthening exercises, low-impact aerobic training, stretching, and pain relief exercises.
Strengthening exercises often involve resistance bands, foam rollers, exercise balls, and other tools that can help build up your muscle strength. You may also have to work on strengthening your core muscles, including your back and belly. Low-impact aerobic training is used to improve your heart-rate without putting too much strain on your joints. Some gentle stretching, after the proper amount of warm-up, will help improve your mobility. And lastly, the pain relief exercises will specifically target the areas that cause you pain, to make them stronger and more flexible.
Some variants of physical therapy also involve electrical nerve stimulation and ultrasound procedures. Massage and acupuncture are also some common methods used by physical therapists to facilitate the pain management process. While massaging a sore or injured part of the body may not always feel good at the moment, an experienced physical therapist will make sure that the process is safe and helpful for you in the long term.
In Conclusion
Mentioned above are some of how physical therapy can help you manage pain and regain mobility after an accident or injury. For the best results, however, you should consult your doctor and your injury attorney, asking them to recommend a physical therapy network that you can trust. Because they regularly deal with people undergoing such situations, they will be able to guide you in choosing the right physical therapy network. Personal Injury Physical Therapy – Car Accident Physical Therapy Professionals 5 Healthy Habits You Can Start Anytime in 2021