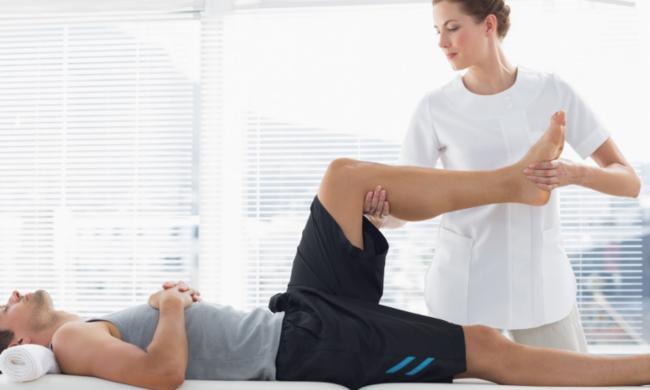 October 23, 2020
Certain diseases, injuries, and disorders can limit the mobility of an individual and make it difficult for him or her to perform normal, everyday tasks. Essentially, physical therapy is used for the diagnosis and management of such injuries and disorders. It helps restore and promote optimal mobility, fitness, and wellness through non-invasive treatment methods.
Physical therapists provide rehabilitation, risk reduction, and prevention services of many different kinds. When needed, they also collaborate with other medical professionals to address specific patient needs, improve treatment outcomes, and promote communication. Physical therapists can work independently as well as in collaboration with established hospitals and clinics.
WSTPN During The COVID-19 Pandemic
Amidst the crisis caused by the COVID-19 pandemic, many physical therapy clinics and centers have closed their doors to the public. One of the only exceptions to this trend is the reputed and trusted WestStar Physical Therapy Network of California. WestStar combines modern, proven methods with the time-honored tradition of patient-focused care. This philosophy drives the physical therapy network to take every possible precaution for the safety of patients and staff members amidst the pandemic. Established in 1980, WestStar has decades of experience providing accident victims with various types of therapy for greater mobility and comfort. This network works with many different physical therapists who have been providing world-class care under all kinds of circumstances to the residents of the California basin. Patients can access the physical therapy services provided by WestStar at various locations throughout Southern California. The network provides treatment on lien to patients who are currently involved in personal injury lawsuits with their settlements still pending.
Importance of Physical Therapy for Those Recovering from Injuries
Attending regular physical therapy sessions can be beneficial for a number of medical and legal reasons. First, for numerous types of injuries sustained in an accident, physical therapy can be quite beneficial. It can help minimize pain and maximize mobility. It is also often prescribed by doctors after a major surgical procedure has been completed. Post-surgical physical therapy can help patients recover quickly from the aftereffects of the surgery.
Physical therapists aim to strengthen and fortify the musculature in the parts of the body affected by the injury. This can be done through a series of physical exercises, massages, and other techniques. Injuries sustained in the shoulders, knees, arms, hips, ankles, and other extremities can benefit greatly from a few effective sessions of physical therapy. This type of therapy helps enhance the natural healing processes of the body and quickly restore the strength as well as mobility in the affected areas.
Depending on the type of injury sustained, regular physical therapy sessions can often minimize the need for surgery. In fact, many people opt for multiple rounds and varieties of physical therapy after an accident, in order to avoid surgical intervention. In many cases, high-quality physical therapy sessions have helped accident victims regain their mobility and strength, in situations that would normally have required one or more rounds of surgery.
Even in situations when surgical intervention is deemed absolutely unavoidable, pre- and post-surgical physical therapy sessions can help patients through the arduous process of rehabilitation and recovery. Regularly attending these therapy sessions can improve one's quality of life and also reduce the cost of treatment, as the physical therapist will be sure to include any expenses incurred during the sessions in the personal injury settlement.
Neurological injuries, spinal cord injuries, and joint, ligament, or bone injuries are the three main types that require sustained physical therapy. Attending physical therapy sessions regularly will allow you to keep a careful record of all the appointments, including essential documentation such as bills and invoices. These documents might prove very useful during the lawsuit, helping ensure that you are fully reimbursed for all medical expenses incurred so far.
Concluding Note
The benefits of availing high-quality physical therapy after an accident or surgery are innumerable. For those who are currently involved in personal injury cases or lawsuits, the WestStar Physical Therapy Network can provide the required treatment with minimal hassles or roadblocks. This is one of the major reasons why WSTPN is favored by personal injury attorneys (and their clients) around California.
Pandemic, Physical Therapy in Pandemic The Role of Physical Therapy in Pre and Post Major Surgery Care How Can Physical Therapy Help Your Clients Overcome Work-Related Injuries?